ZILS' BUSINESS MODEL IS BASED ON THE TRANSFER
OF SURFACE RIGHTS.
The formation of surface rights in ZILS is a fair alternative to the value of land for sale or to industrial lease. Investors are able to shift their capital to the construction of the premises and pay for the use of the land over the life of the contract, optimising the effort rate off the project. The surface right is a mortgageable asset for financing purposes. Rents are recognised as an expense for the year, which provides an advantage since the land is not depreciable. aicep Global Parques assists investors in all phases of the installation process, reducing expenses and optimising resources.
Request a proposal!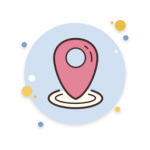 linked to a service contract.
The value of the surface right reduces as the contracted area increases.
facilities maintenance and management.
to investment, within the framework of convergence and regional competitiveness and employment.
SURFACE RIGHTS VS ACQUISITION
THERE ARE 3 TYPES OF PLOTS IN ZILS
Plots have different sizes to meet investment's needs. Fully infrastructured plots , with medium, high and very high voltage energy, optic fibre, effluent treatment, natural gas and industrial and domestic water supply.
CUSTOM-BUILT STANDARD PLOTS