Visit the new aicep Global Parques' website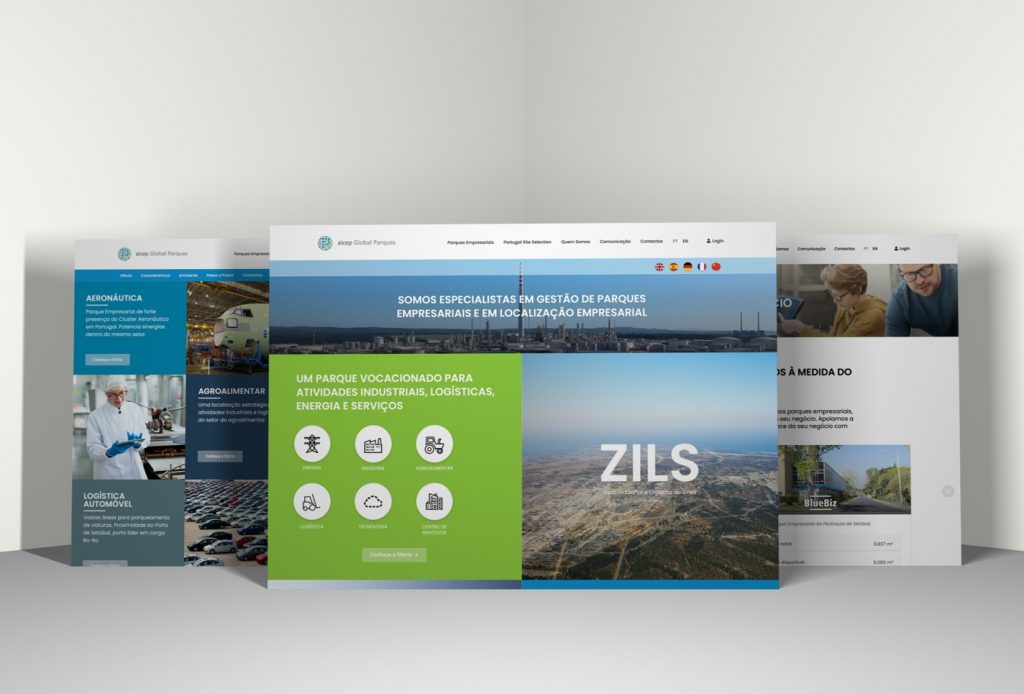 The new aicep Global Parques' website is available at www.globalparques.pt.
For Filipe Costa, CEO of aicep Global Parques "the new website highlights the offer of our business parks for Logistics, Energy, Industry and I&CT in the surroundings of two major national seaports – Sines and Setubal, but more important, this tool allows a swift and easy access to technical and legal information essential for the efficient installation of investment projects."
The goal was to scale up the available information about the Business Parks, under the company's management and to increase the acknowledge about the Portugal Site Selection, a web platform for the procurement of business location areas in Portugal.
The new aicep Global Parques website has a modern and attractive design and is more user-friendly and interactive.
It is intended to improve the browsing experience of investors visiting the company's website, thus increasing the international notoriety of the company's offer.
The new site provides information on both, the Industrial areas and the Business Centers, highlighting the company's available sites that best fit the various activity sectors 'needs.
But there's more to it!
A new dedicated area has been developed for Portugal Site Selection platform, displaying the available locations to host investments in Industry, Logistics and Services – be it business parks, office space, greenfield or brownfield sites.
The Portugal Site Selection platform positions itself, thus, as a national tool for investment's attraction and business location areas' qualification, at national level.
Visit the new website at www.globalparques.pt
check out the new features https://youtu.be/gXTKOn4pAaQ